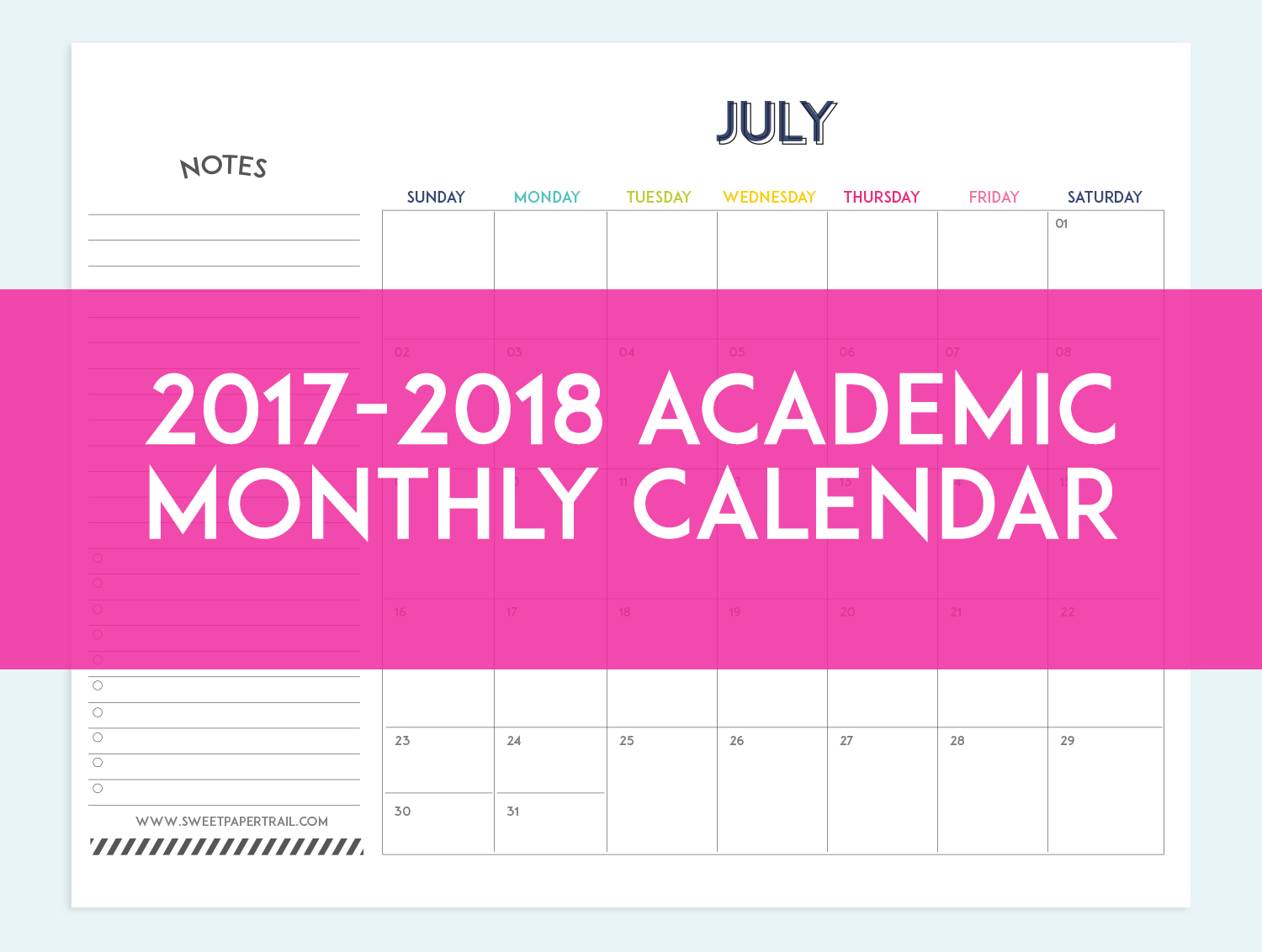 Hi, Guys! It's been a while.
Sadly, I have been so busy with life the past few months that I have totally neglected my online shop.  But guess what, I'm back! And I have a whole new list of ideas and printables for you to enjoy.
Today I am going to start with all of my teachers.  I have a huge teacher following and I love you all.  Thank you for coming back year after year for your academic planner refills. I have been messaged so many times this past month for this years monthly and year at-a-glance 2017 -2018 Calendars that I just couldn't wait any longer to get them in my shop.  So as of today, they are ready to download.
Hey! One more thing.  I would love to see how you make your teacher planner your own and how you use them throughout the year.  If you share a pic and tag me at #sweetpapertrail on Instagram, I will enter you in a giveaway for next years updated teacher planner and a printable of your choice.
Let's be friends on Instagram. Find me @sweetpapertrail
XO – Isela