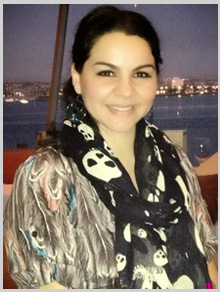 Hello, I'm Isela España.  A graphic designer, Etsy shop owner, and founder of this awesome blog.
Working from home in Sunny San Diego, and loving every minute of it.
WHO THIS SITE IS FOR
This site is for the creatives. For those of you, like me, who want to create success that works around you. If you are an Etsy shop owner, or online entrepreneur this site is for you!
Have you ever asked yourself any of the following questions:
How can I make money online?
Do I need a blog?
How do I start a blog?
How do I design a blog?
How do I start an Etsy shop?
Can I make my own website?
Why is my Blog or shop not working?
How do I create Images for marketing my business?
Or if you've ever just needed some tips on marketing your business and building a successful online business,  you have come to the right place!  I will help you start blogging, working from home, and earning money online while maintaining productivity.  Let me show you how to market your business and stand out from the crowd. I will share with you all the graphic, blogging and marketing advice you need to run your online business.
HERE'S HOW I WILL HELP BUILD UP YOUR ONLINE PRESENCE!
Whether you like to learn from a video, webinar, or plain text with pictures, I will help you get a live website within a few minutes.
I have spent weeks scouring the black hole that we all have grown to love & hate known as the internet.  Not only can it be hard to keep up with all the information that is out there, but you can easily get pulled in and end up not getting anything done.
Instead of digging through a bunch of websites from so-called experts offering a bunch of help fluff.  I'll cut through the fluff, showing you exactly what works and how you can start doing it for your business.  How do I know?  Because I did it.
I grew my Etsy business without knowing one thing about selling online, to earning thousands a month passively.
I love sharing what I have learned and offer a first hand experience on how I got started to help you get to where you want to be too!
 I AM DOING WHAT I LOVE TO DO!
I began learning design soon after having my first-born son.  I wanted the freedom that comes from working for myself, from the comfort of my own home.  Most importantly, I wanted to do something I love without having to sacrifice time with my two boys and amazing husband.
I attended Academy of Art University to learn and gain a solid foundation in design, and expanded my knowledge by putting in countless hours of self teaching.  You see I am just like many of you.  I began my online business journey very excited in becoming successful right away, but I quickly found out that there is not many people out there willing to share the real secrets to success.  And although there is a lot to learn, you can do it, we can do it together!
When I am not glued to my Mac,  I can be found spending time with my family, catching a good movie, playing outdoors, reading a good book, and just enjoying life.