My son's first year of Kindergarten has come to an end.  It is such a bitter-sweet feeling to know that it is almost over.  He has learned so much in such a short time.  Time just passes by in lightning speed and I am just trying to cherish every little moment.  Just as my son has been learning this first year, so have I.  I have learned that my 24 hr days actually feels more like 8.  I need to take short cuts with everyday tasks so I can enjoy my time with my kids, and every bit helps.  I have created a cute, fast, and convenient way to send a note with your child to school.
Free School Printables
Come and get em while they are hot!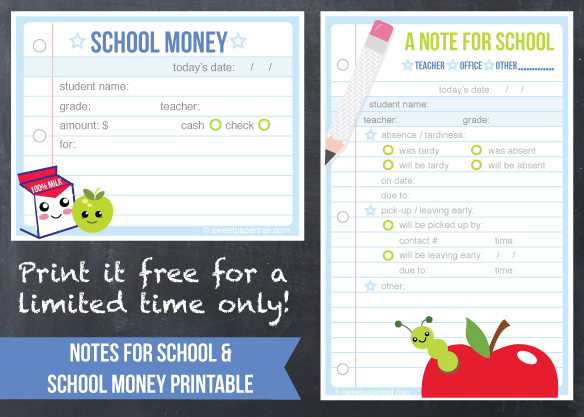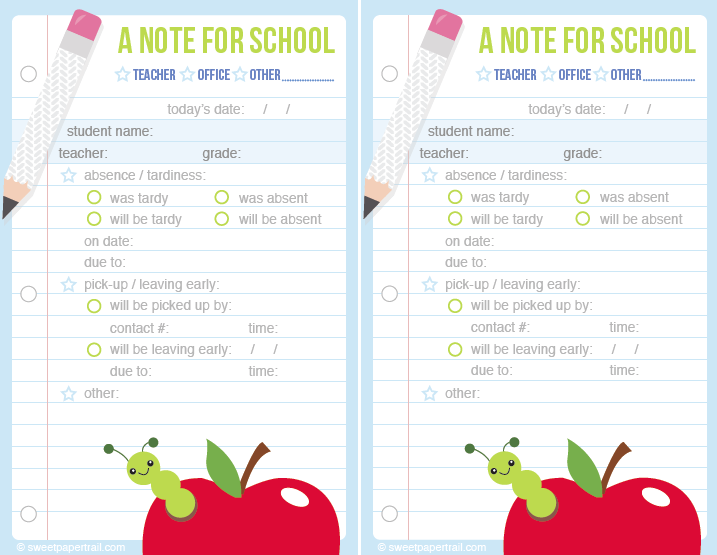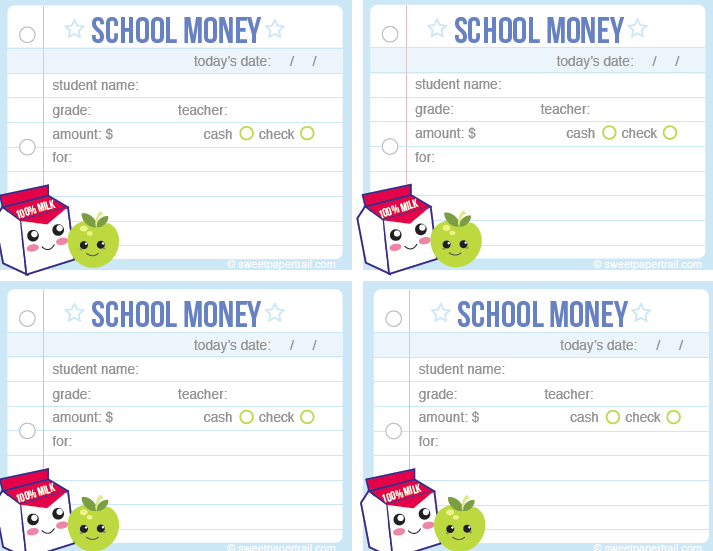 Download the Note for School Printable

Download the School Money Printable