Kids + Halloween = A whole lot of fun and candy.
Last year my kids dressed up as characters from my old time favorite book, Where the Wild Thing Are.  To say I loved their costumes is a understatement.  Not only did they look adorable, but the costumes were really well made. They were also a hit among all the school teachers and mom's at my kids school.  How couldn't they be, look at them!
This year my kids won the battle in picking their costumes.
I think they did a pretty awesome job, they still look adorable!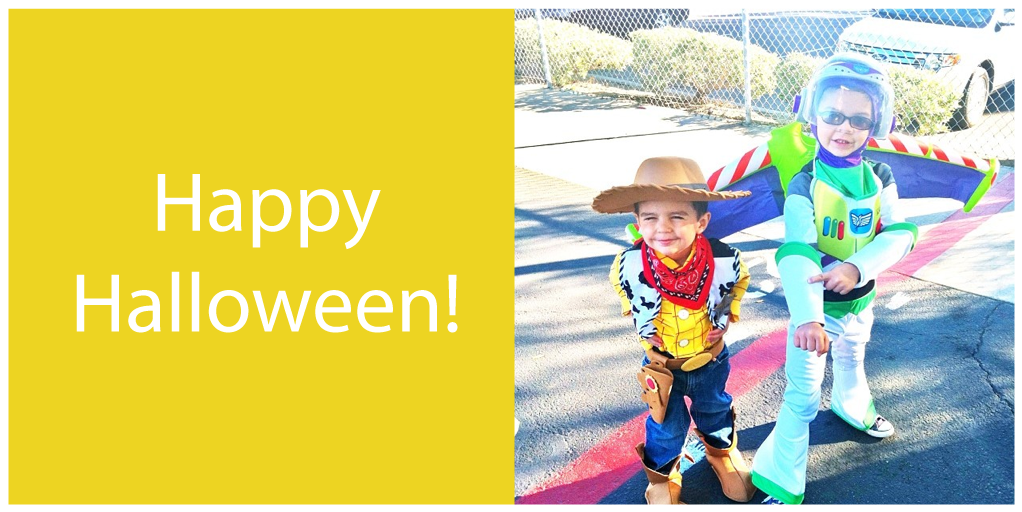 What are you dressing up as this year? Doing anything special?
Happy Halloween everyone! Hope you have a ton of fun!
– – – – – – – – – – – – – – – – – – – Blasting off…… Buzz & Woody.