Homeschool mom's, this one is for you!
Last week In a previous post I shared the Deluxe Teacher Planner Printables I and promised to have the homeschool version up soon, so here they are! The Deluxe Homeschool Planner that includes the much sought Lesson Planner Template.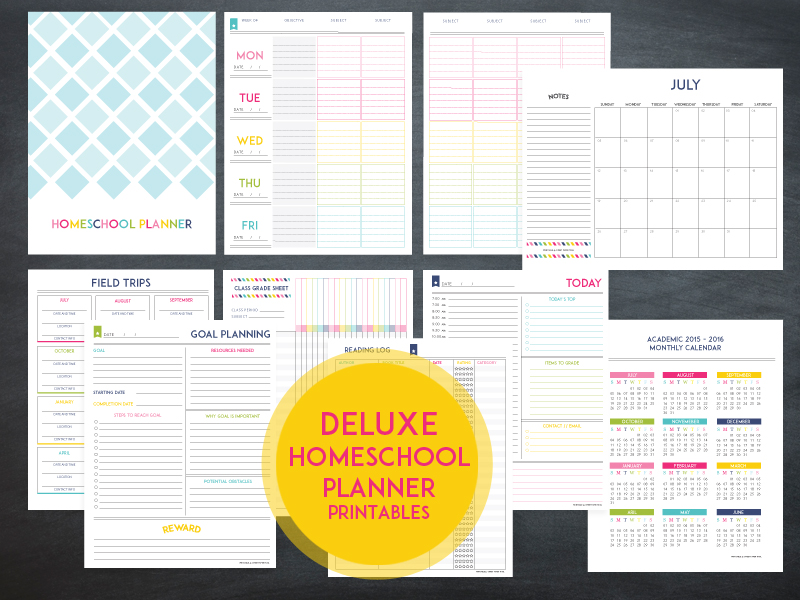 This kit will have EVERYTHING for you to get organized in your adventures as a homeschool family.  Let's start by taking a look at it's most sought after printable, the lesson planner template.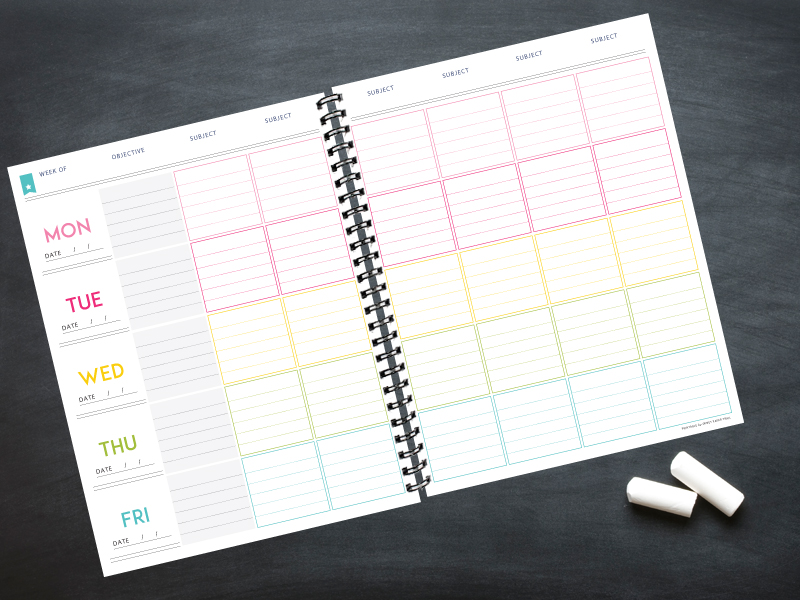 This set of printables is not only colorful and highly functional but it will become one of the most used items in your homeschooling endeavors.  Next, is are these beauties…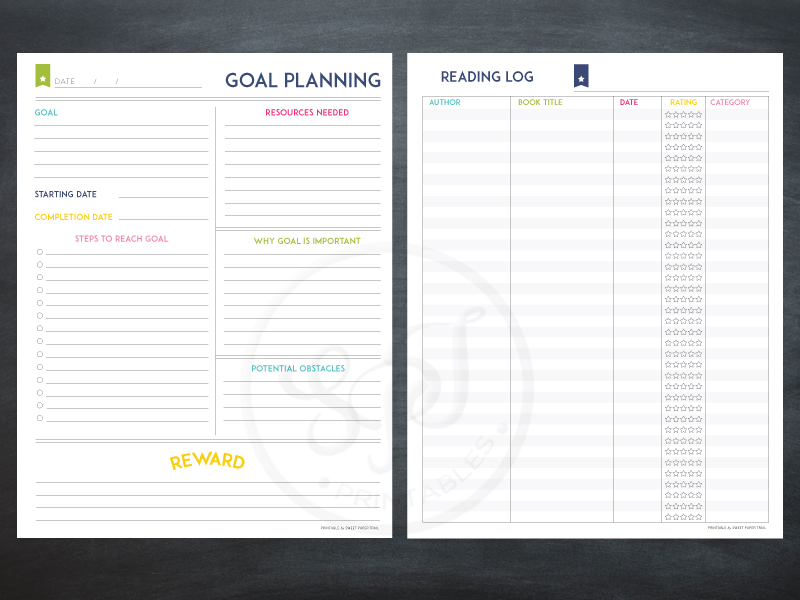 These are for your "A" Student.  I want them to love reading and learn to make goals and reach them with a awesome reward once they get there! Use these planners to help them keep track and keep them motivated.
Let's look at the next set of printables included in your planner.  These are for you!  These include and 2015/16 academic year at a glance/ monthly calendar and a Monthly with notes calendar.  These are both pre-dated and start on July of 2015 and end on July 2016.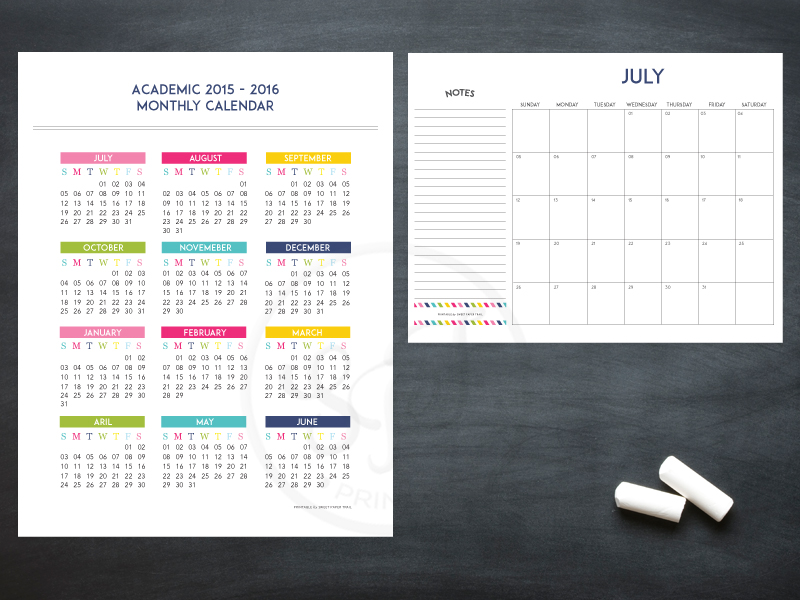 Are you getting excited yet?  If not these next printables are sure to make your heart sing.  I don't know about you but I am a pen and paper girl! These are going to come in handy not only for homeschool use, but personal use as well!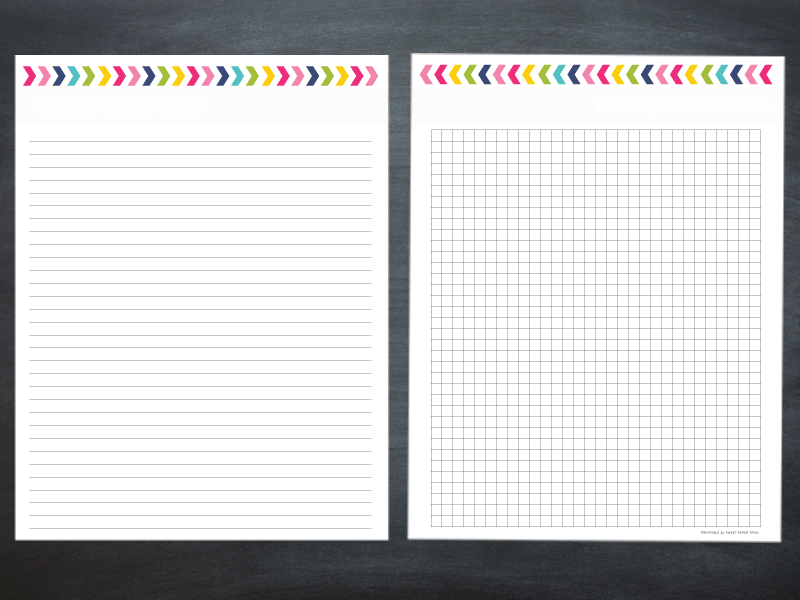 I decided that this one is for your kids and for you! Who doesn't love field trips. These will get anyone excited about the school year.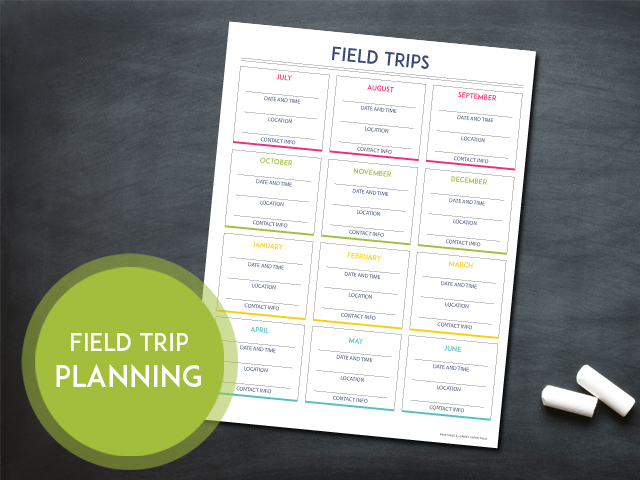 The next two printables are a little extra organizational tools for you. A class grade sheet, that can be used by adding on the top the item that is to be graded, and in the name section you can wither use it to place your child's name or separate it by subject, or make it completely your own.
This one is your daily to-do's! A section for all that is important in your day.  Add what your planning to do from 7am to 7pm.  Add your dinner, add your top to-do's, what to grade and who to contact. Everything you need to keep organized.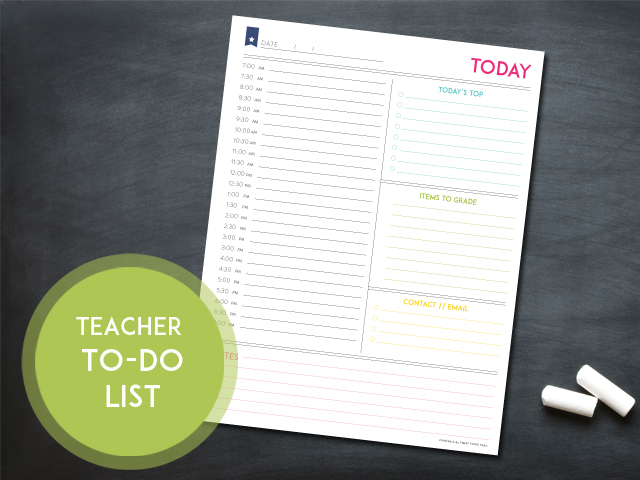 Last but not least you get an awesome cover page and intro page.  Whether you choose to use this in a binder or get it professionally bound pick the cover that works best for you!
There you have it! The Deluxe Homeschool Planner.  Here is a list of all that is included:
// Student Goals printable
// Teacher Graph paper printable
// Student Grade sheet printable
// 2015 – 2016 Academic Year at-a-glance calendar
// 2015 – 2016 Academic pre-dated monthly calendar
// Field Trip Planner printable
// Daily To-do / Daily Docket printable
// Lined Teachers Note printable
// Blank Teachers Note printable
// Lesson Planner printable
// Reading Log printable
// Student Checklist printable
// Cover & intro sheet printable
That's over 10 high quality printables!  Did I mention these are all PDF's, meaning you can print over, and over again?
If you are interested in the printables but are not looking to purchase them all, I also have them available in singles.
These are all available at my shop starting today!