2017 is a couple days away, are you ready for it?  Last year's goal planning sheets were such a success and I have had great feedback that I decided to bring them back this year.  The 2017 Goal Planning Sheets will help you focus on what is most important and keep you on track to reaching your goals.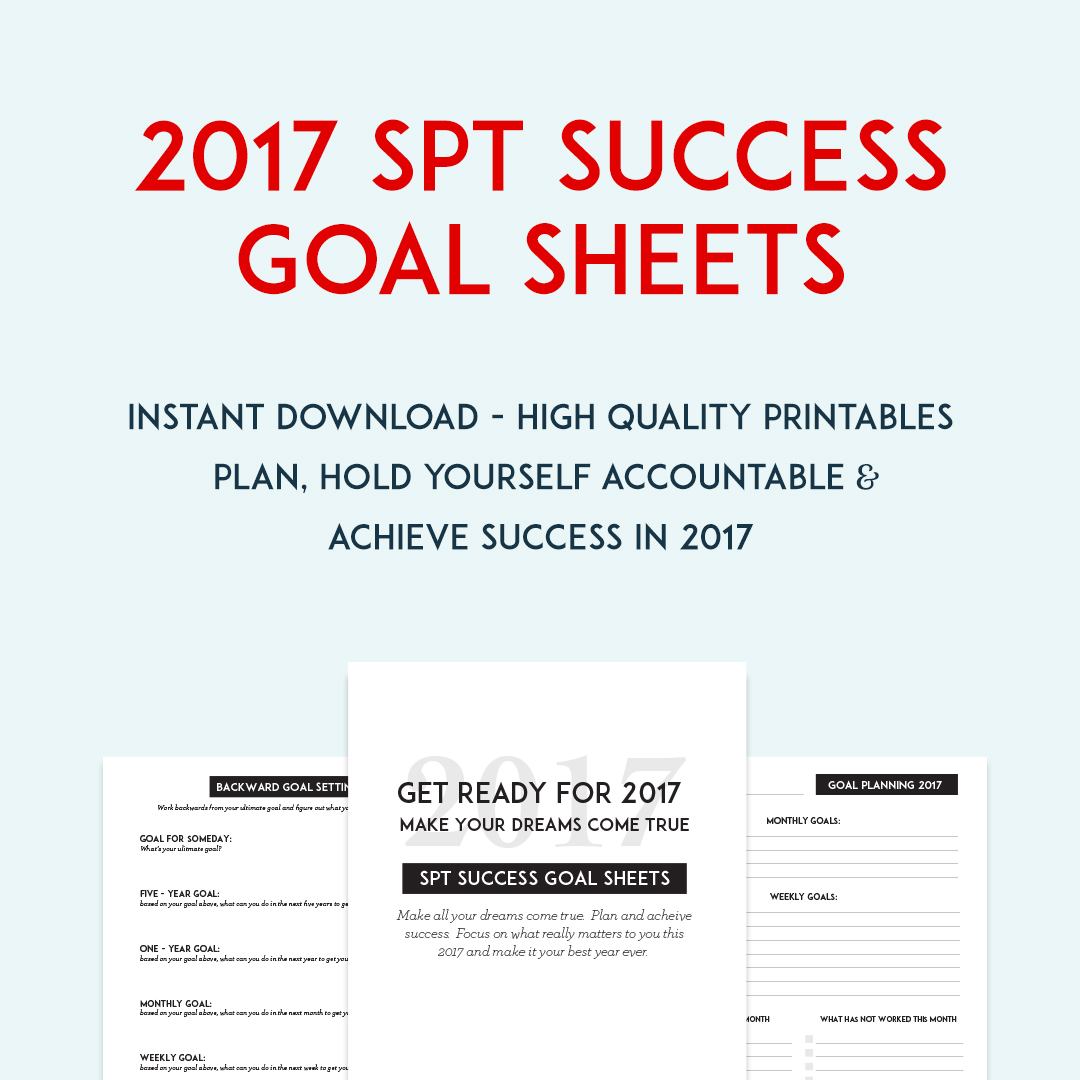 This coming year I challenge you to stop making resolutions and start setting goals instead.
When you set a deadline for each of your goals, you make yourself accountable and challenge yourself to meet that deadline. Resolutions are gone within a few weeks. Goals are set and much more likely to be met.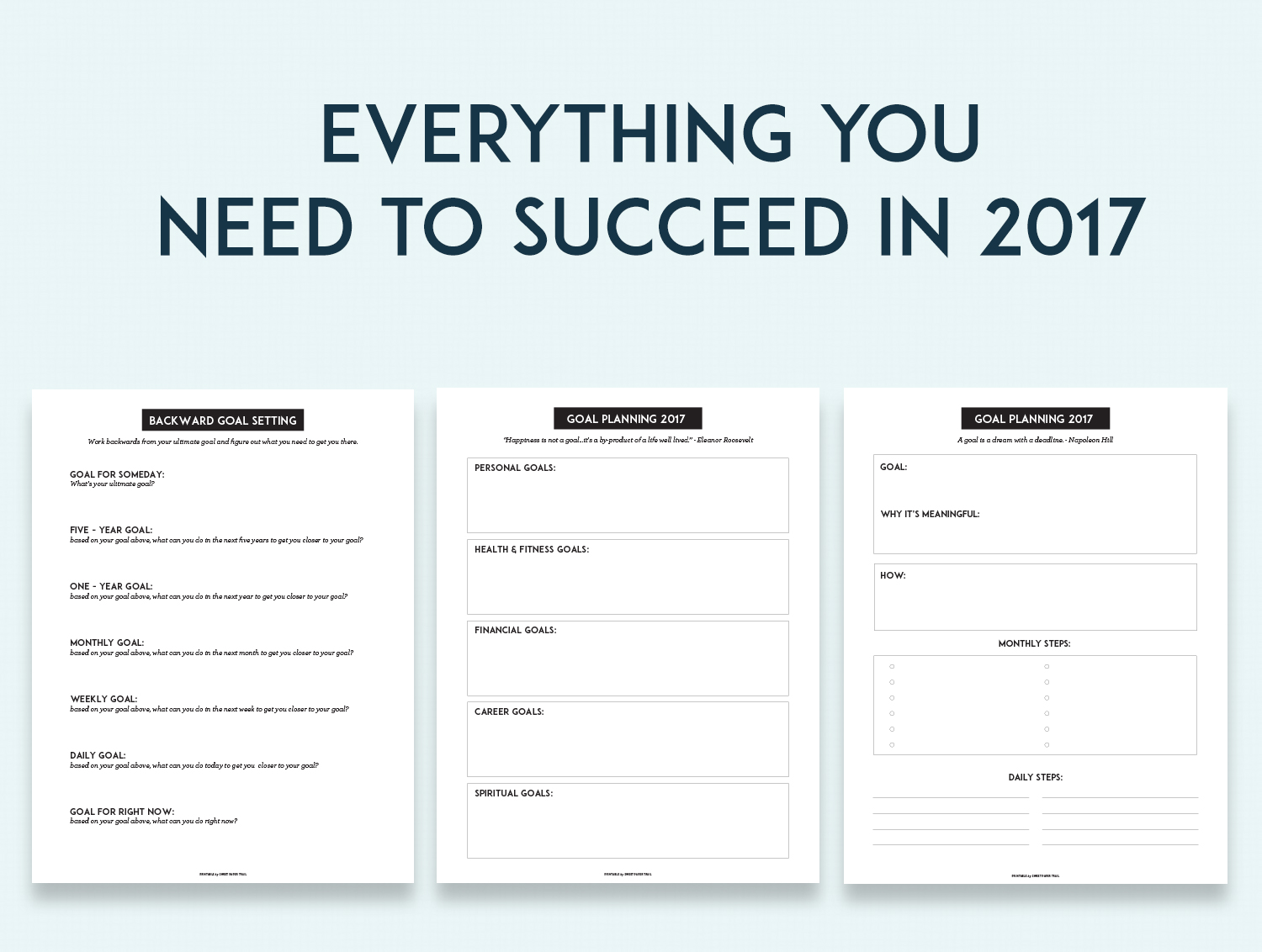 The sheets included cover the following topics:
Goal Planning
Goal Planning Action Steps
Vision Board
Gratitude and Positivity
Fitness Tracker
Weekly meal planning
Financial Planning
Daily Weekly and Monthly Planning checklists
Backward Goal Planning
Get ready for 2017. Make your dreams come true. Plan and achieve success. Focus on what really matters to you this 2017 and make it your best year ever.
Ready for your instant download?