52 Week Money Saving Printable
About a month ago I shared with you my Finance Binder Printables.  Along with the worksheets, I found recently found a clever way on Pinterest to save a little over $1,300.00 in a year.  It's actually really clever, and seems pretty easy.  (I will go into detail below)
As I mentioned I found this idea on Pinterest, but I couldn't find a quality printout, so I created my own 52 Week Money Saving Printable.
On my version of the 52 Week Money Saving Challenge, I have left the date slots open so you can start whatever day you choose.  I have also included a visual to get kids involved in the fun.  If you deposit in the bank instead of using a jar, this is a great way to keep motivated and see how far you have come.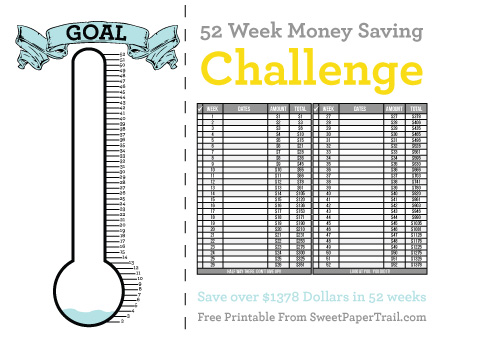 How the 52 Week Money Challenge Works
Okay so this pretty simple.
First you grab a jar, print out this freebie and adhere it on to the jar.   Once you got it ready to go, put your first dollar in.  Every week you will add 1 addition dollar.  So if it's week 20… you add 20 dollars, by then you should already have $190.00 saved up.
By then end of the 52 weeks you will have saved up $1,378.00. 
You are free to print as many as you would like.  If your kids want to buy something special at the end of the year, teach them how to save with this printable! If you would like to go on a cruise next year and need some spending cash, print and use one for each member traveling.
I start mine today.  Let's do it together.  What are you saving up for?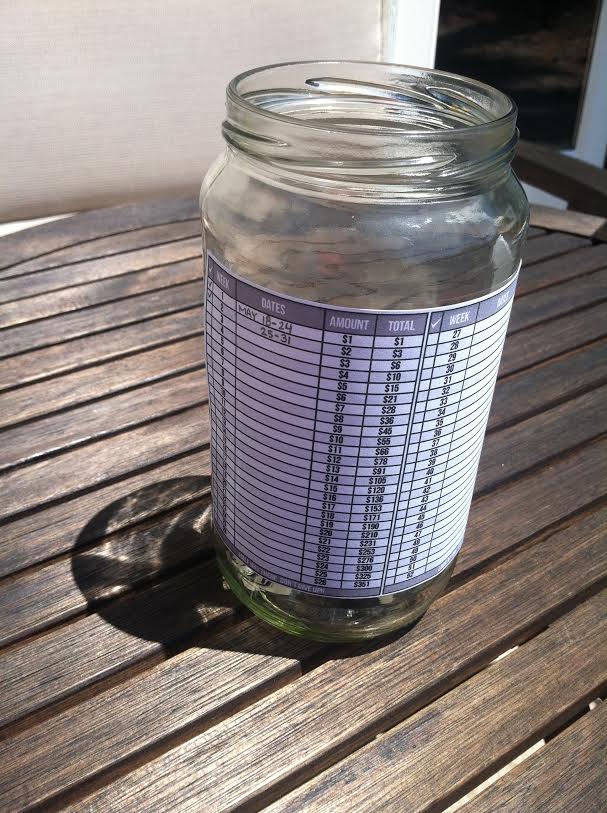 Click to download