Free Printable – No Soliciting & Wifi Password
Like most people, I dislike solicitors at my doorstep.  Lately It's been getting a little out of hand,  I have been getting someone at my doorstep at least 3 times a week!
So this post is to get rid of those unwanted guests at your home.  Not only have I created a free no soliciting sign printable, but I have also created something for the guests you do want at your home, a free wi-fi password printable.  Both are designed in a 5×7 pdf format.  Just download, print and they are ready.  You can either laminate it like I did, place in a frame, or just tape it up.  Enjoy.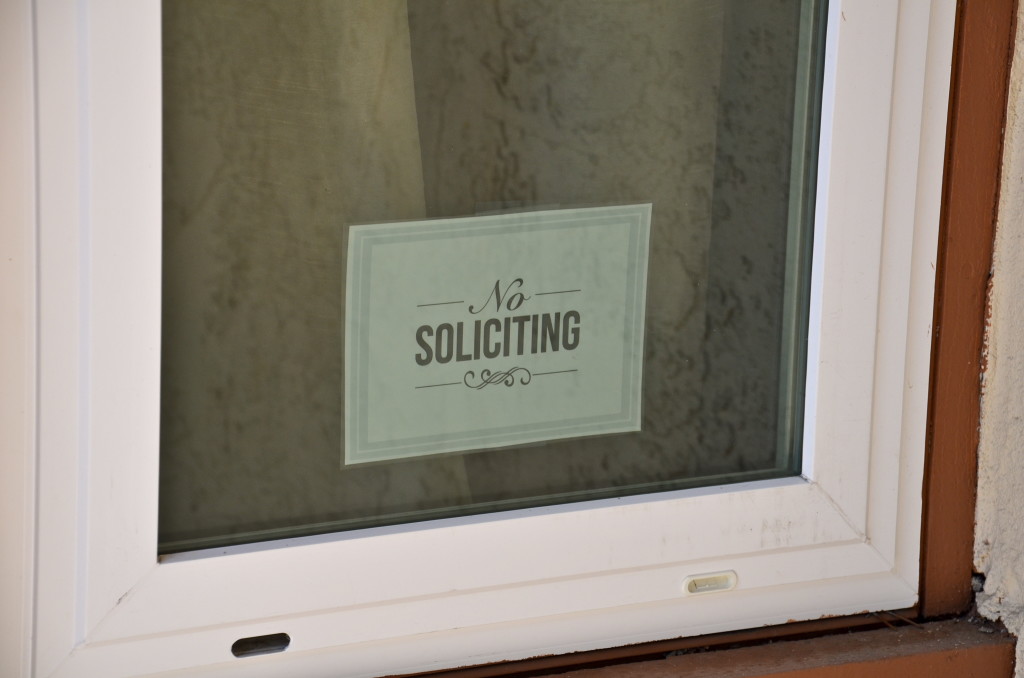 Free wi-fi password Printable

Free No Soliciting Printable